The Republicans Are Dead to Planet Earth…….
Reports that the GOP is coming around on climate change have been greatly exaggerated.

They will never be part of the solution. Let's move on.
Read the full, shocking New Republic article here
The Year is 2019. The century being the 21st:
These are supposedly the 'Wisest of Wise' Humans:
Elected Leadership!!!! In fact the leaders of The Most Powerful Nation on the Planet, so in many ways they 'Leading The World'!
One could excuse them as being 'Dinosaurs in Evolutionary Development', but the truth is, they are selfish, macheveillian deceptors, of the highest level:
Looking after themselves, and their cronies, myopically believing 'Americanism' will 'Solve Our Problem', because 'Americanism' feeds their everyt need. It will never solve OUR Problem, because:
'Americanism' is THE Problem!…… and
…… They are its current Day Architects.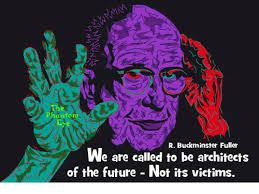 This Republican stance, is a Humanitarian  Crime of THE Most Serious Order:
       One  Deserving of The Full Force of Opposition.