A Sustainable Pacific / USA Adventure to Explore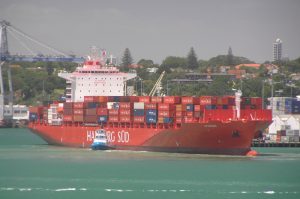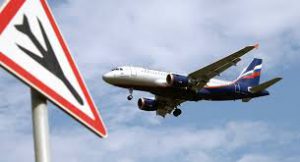 We (me, you, Society, and Mr Trump!) have been trumped by Nature, and I'm exploring solutions for my situation: To Fly or not to Fly?
A three month extravaganza crossing the Pacific twice, and the USA from the big cities, to pre election tension, to pristine wilderness……
And all as very, very Ecologically Sustainable as I can be….
The Goal:
As my Final Frontier to a One Point Zero, sustainable way of life, I have identified that flying is giving my footprint barrier to this goal.  So the goal of this three month adventure is to explore the implications of 'No Flying Future' on my life. I am trialling a no flying expedition from New Zealand to the USA and back.
In the process I'm trying to live my 'normal adventure life': I'll have put together a fascinating adventure with diverse exploring experience during very interesting times in the USA.
This will also enable me to meet my annual commitment to my good friend, Wisconsin based, Imtiaz Moosa, that we do an annual wilderness expedition together. The secondary purpose is to ensure all my other travels and my lifestyle on this adventure, meet as best as possible, a sustainable One Point Zero footprint.
I plan to 'debate' the conflicts / value / flying generally, issues involved on One Point Zero blog, and will be interested in reader comments and views.
On conclusion of the adventure, with the experience behind me, I will be assessing the future of air travel in my life. A significant influence will be people's reaction, and support / lethargy for a no flying pursuit.
The Plan: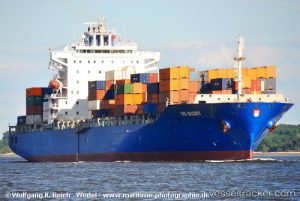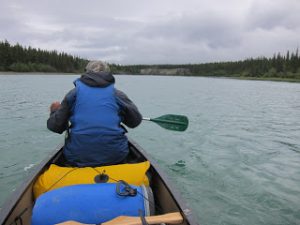 On the 12th of June 2016 in Tauranga New Zealand, I will board the MV Cap Capricorn, a container ship for the start of this three month diverse adventure. The route will take me a cross the Pacific Ocean to Los Angeles, California. I'm bicycling down to San Diego, to spend some time with sister and her family, and then I'm hitching a 5 day 'cultural ride' with my brother-in-law to Albuquerque via the southern states.
From there it's the train to Chicago, and bus to an annual reunion with my blind friend Professor Imtiaz Moosa, in Wisconsin! This will be the sixth consecutive year we had adventured together:  After his trips to Tanzania and then last year in New Zealand we are back to the Boundary Waters for a two week remote and spiritual expedition. One that we will try share with you in the context of Our One Point Zero Challenge.
Over the two weeks that follow that I'll make my way to San Francisco via train and bicycle through the northern states including Montana.
On the 23rd of August I'll be connecting with another container ship in Oakland, California for my 20 day return to Auckland, New Zealand, where my yacht Allone lies waiting for the coming southern hemisphere summer season and full on sustainable live aboard life.