Earth, Nature and Humans???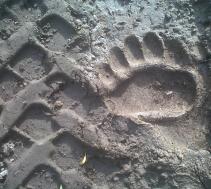 If you are an anthropocentric you'd say: "Yes, and it's ALL for us Humans to use."
If you are a Pantheist you'd maybe say: "Yeah, astonishing and we are just another one of its creatures living for a short time in its eternity. Never trying to dominate, always vulnerable to its grand Adventure!"
Oh well, the sooner we all have a common view of our Human place and Human responsibility for our Human Survival and Success on this Planet the sooner One Point Zero will become a reachable goal. Many may not view us as having a problem because some higher power will look after us, and anyway if we only four (success from three) score and ten years on the planet, and everlasting life in 'heaven' is our conditional destiny, then what's the problem, Howard????? That's why I find Thomas Berry's approach so great as he, decades ago, was trying to point to Our One Point Zero Challenge and changing Catholic paradigms.  An inspiring and revered activist!
I do believe the way we view the interconnectedness of Nature, Humans, and Out Planet is critical to solving the challenge we face. Here I am not pushing any religion or cult, because I don't have one: Just a strong sense of planet / Nature belonging spiritualism! I do genuinely believe all religions and all cultures can fit under a simple all-encompassing belief of how we Humans belong to our home, and relate to the Planet and Nature all its other living members.