I'm also in another personal struggle over what I'd like to do and what One Point Zero will allow me to do:
One of my dreams is to go down to Antarctica, the Falklands and South Georgia. Actually that was one of the reasons why I bought Allone! But increasingly for a number of reasons I'm starting to accept the disappointing realities that this may not happen. While in Tauranga, NZ I visited 'Cruiseabout', a travel agent that focuses only on cruise ship travel, and chatted with the consultant and I picked up this brochure below: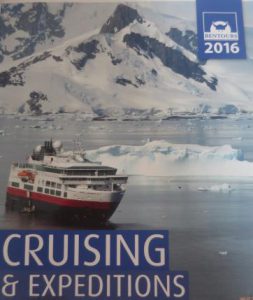 Flippantly I was exploring the possibility of replacing the intensity of an Allone experience with a cruise ship cabin. "Ha-ha, you hypocrite!", I hear you say!
Well my soul would definitely struggle with that, then the bank account, but more importantly immersing myself in One Point Zero and stuff like this Post above, I could now NEVER do it the cruise ship way! It's actually quite scary how fast I'm moving along my own One Point Zero journey!! At this stage anyway it doesn't feel at all like I'm shooting myself in the foot, it really feels like it is JUST THE RIGHT THING TO DO!
While looking through my files for a few facts for above I came across these three graphs. I'd seen those months before, and filed them for this trip, but as I looked at them again, somehow I was even more shocked than I was before. I used the 'F word' saying: "Man this has to f…….'ing stop, why can't we all see how serious this all is? It is an indictment on all of us who know The Facts and do nothing!" These two graphs have just upped my One Point Zero resolve a few notches more!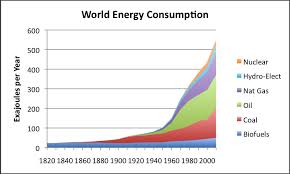 The truly Shocking Energy Usage Picture! We all know the picture, but did you know it was this   scary? 'We' have got our Success seriously wrong guys! No amount of alternative fuels, magical technology will solve that rocketing demand!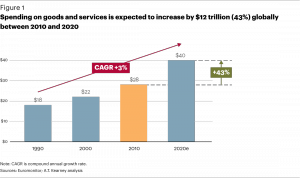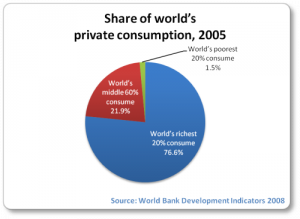 Sorry, guys I went on a bit of a rant but these graphs shocked me again! I'm not placing myself on any pedestal, I can see how I fit in to these pictures too. But what is liberating is I'm finally doing something about all this, My own Way of Life and through One Point Zero, even if it's just me writing to myself!
Somehow this challenge to humanity is almost exciting in its Extreme Challenge objective but more the Chasm Crossing Challenge soon…
Safe and sustainable travels!